Press Release
The Marine Mammal Center Partners with PIER 39 to Open Sea Lion Pop-up Exhibit Space, Provide Public Programming at K-Dock
June 29, 2023
Brand-new educational experience for all ages launches this summer at PIER 39 with dockside docents and a pop-up experience.
More than 30 years ago, California sea lions began making a home for themselves at PIER 39, and now, thanks to a decades-long partnership on behalf of San Francisco's most iconic marine mammal, the world's largest marine mammal hospital will too.
Starting today, conservation experts from The Marine Mammal Center will be at two different PIER 39 locations to bring the stories of California sea lions to life as part of a brand-new educational experience for all ages that will culminate in the opening of the Sea Lion Spot, a state-of-the-art permanent exhibit and retail space, in spring 2024.
At K-Dock, adjacent to the sea lion haul-out area, staff and volunteers from the Center will be available daily from 11:30am to 5pm to talk with visitors about the sea lions and share how we can all take action to keep them safe. Upstairs, in a space overlooking the sea lion haul-out area, guests will be welcomed daily from 11am to 6pm to explore a special pop-up experience.
Visitors to the pop-up will have the opportunity to talk with conservation experts and learn about the threats California sea lions are facing in San Francisco Bay, such as climate change, ocean trash and overfishing, as well as how to help.
The conservation education space will emphasize the interconnectedness of sea lion health, ocean health and human health. Visitors will be encouraged to join the conservation conversation and pledge to take action in their own lives. The accompanying retail experience will be focused on sustainability, with all proceeds supporting the Center's mission of global ocean conservation.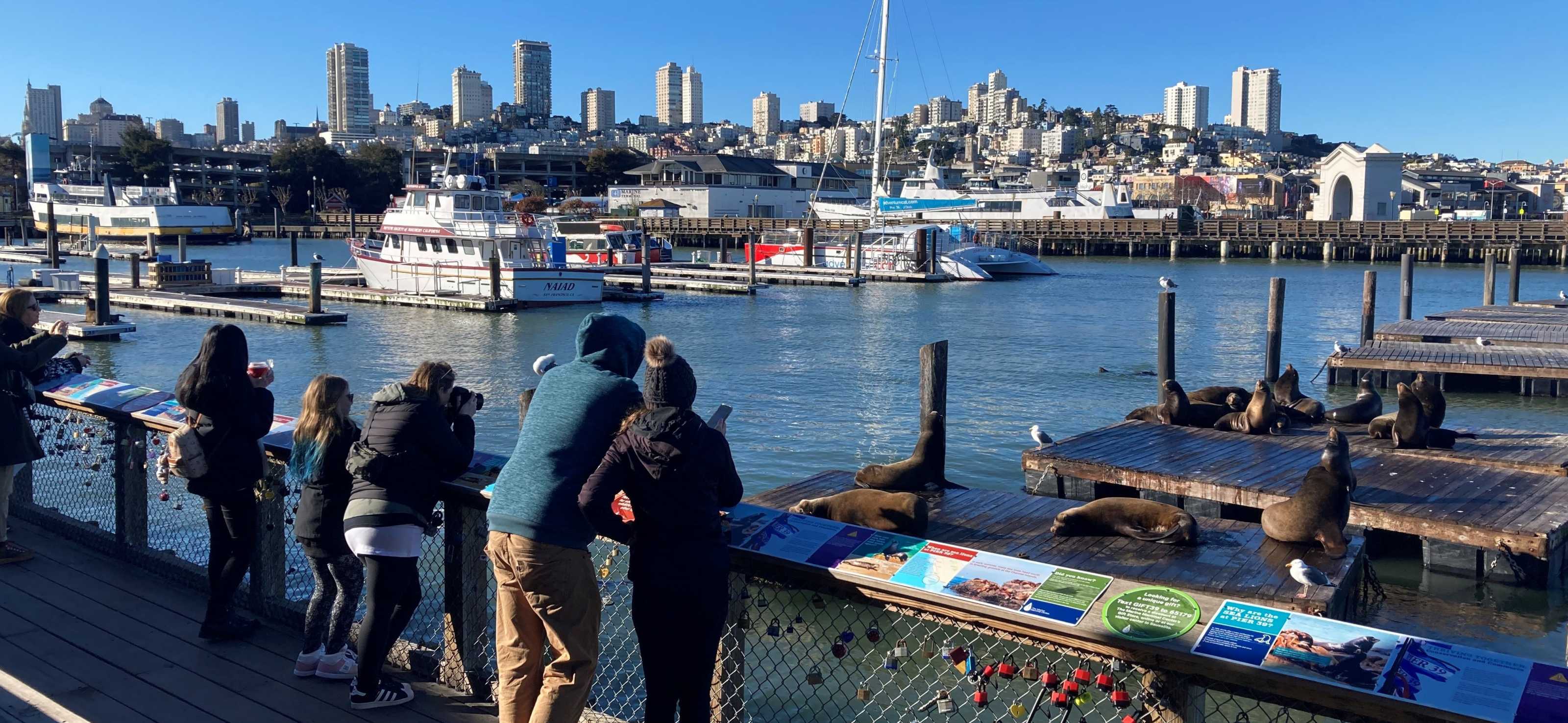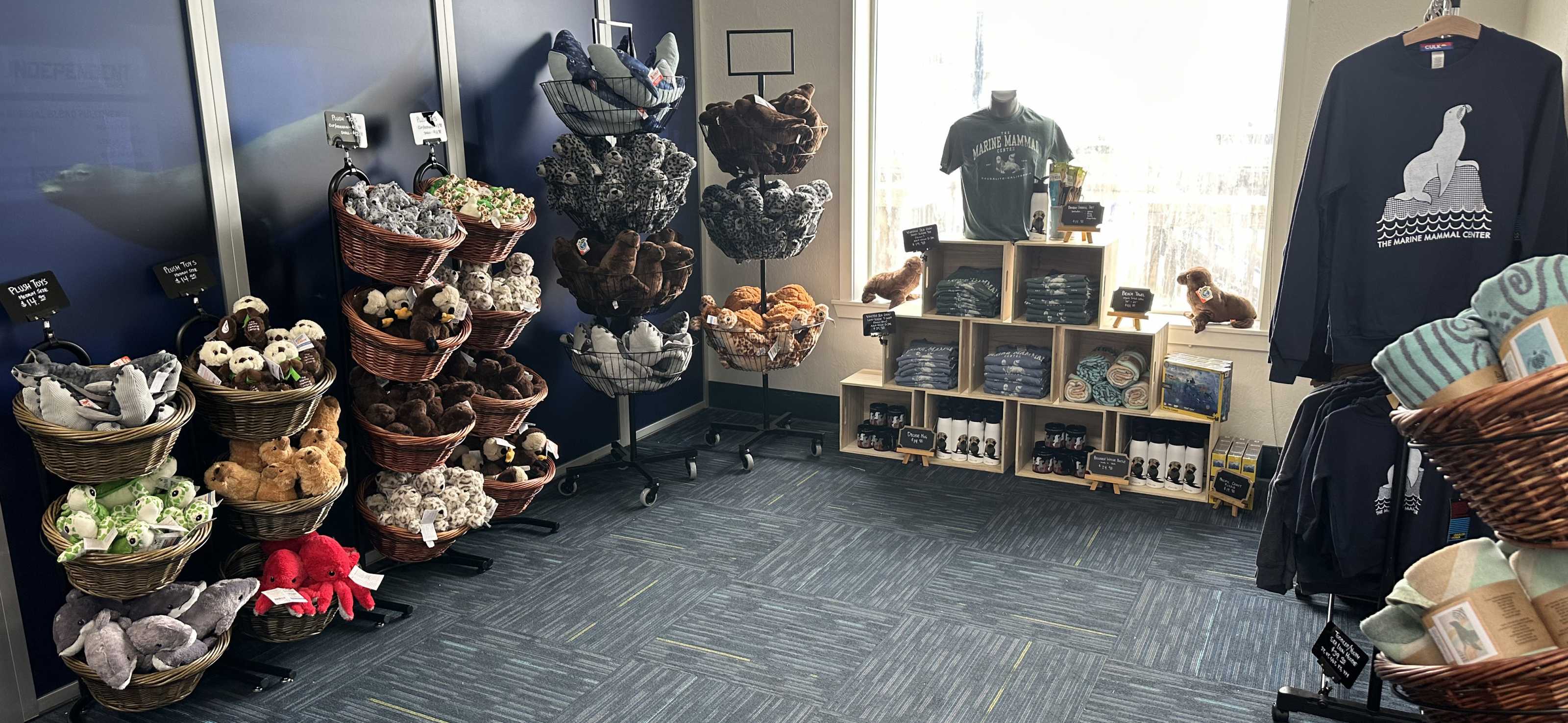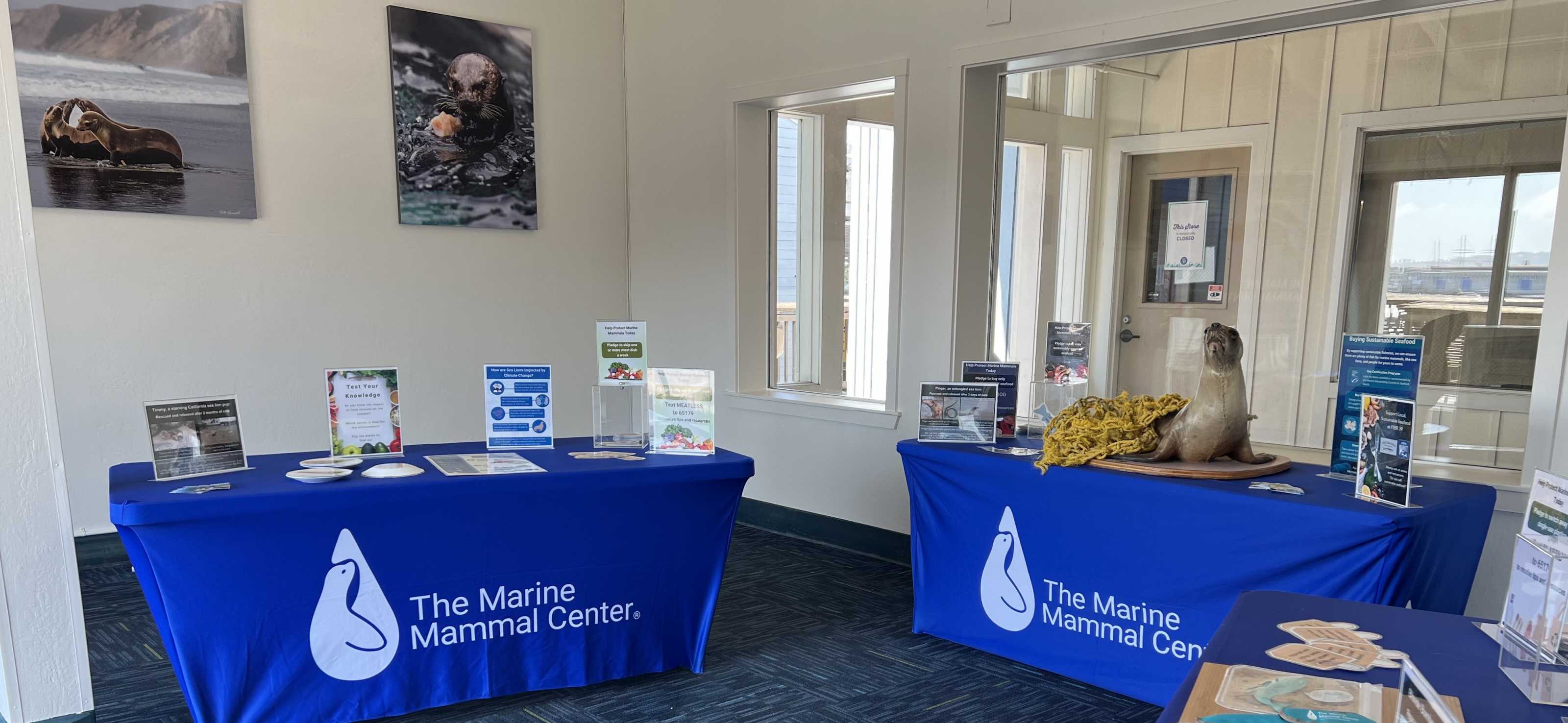 "For more than three decades, the Center has worked in close partnership with PIER 39 to support the health and wellbeing of the sea lions on K-Dock," says Cecily Majerus, Chief Executive Officer at The Marine Mammal Center. "We're thrilled to continue that work together by providing an engaging learning experience for the millions of people who come to see these world-famous sea lions and will now walk away with a much better understanding of this sentinel species."
California sea lions are the most common patient admitted to The Marine Mammal Center, accounting for hundreds of rescues every year with ailments ranging from malnutrition and toxic algal poisoning to entanglement in ocean trash and even cancer. As sentinels of the sea, these animals provide insights into both the ocean's health and our own.
Although the sea lions typically leave the area during early summer to head south to breed, they have returned annually by the hundreds, bringing with them millions of people eager to view and learn about these unique residents of the marina and helping make PIER 39 San Francisco's most visited tourist destination.
Sponsorship Opportunities Available
By partnering with The Marine Mammal Center, you can make a conservation impact on a global scale and connect with our highly engaged audience.
Take advantage of an exciting opportunity to reach 500,000 San Francisco locals and tourists at the Sea Lion Spot, opening spring 2024 at PIER 39.
"PIER 39 is excited to partner with The Marine Mammal Center who for over 30 years has been supporting our California sea lions at K-Dock! Visitors will be treated to an educational and fun experience at the new sea lion pop-up space," says Scott Gentner, Chief Executive Officer at PIER 39.
Just a short drive across the Golden Gate Bridge from PIER 39, the Center's award-winning ocean-view Visitor's Center in the Marin Headlands of Sausalito is also open to the public. The recently renovated space is also a state-of-the-art veterinary hospital for the hundreds of marine mammal patients the Center rescues each year, providing visitors the opportunity to see life-saving care in action. Online reservations are required. Guided tours and behind-the-scenes experiences are also available.
Volunteer at PIER 39
You can play a vital role in advancing global ocean conservation by inspiring PIER 39 visitors to better appreciate the ocean and help protect the animals that live in it. Center volunteers at PIER 39 engage with guests outside at K-Dock as well as inside the conservation education and retail space, rotating through docent stations interpreting animal behavior, answering questions and assisting with retail purchases. Before volunteering, you'll receive specialized training on sea lion natural history, conservation topics and best practices for engaging visitors.
---
For more information or to set up an interview on this topic, please contact us at media@tmmc.org.
Yes, I want to save a life!
Yes, I want to save a life!
You'll be giving sick and injured animals the best possible care at the Center's state-of-the-art hospital. With your gift today, you are giving a patient a second chance at life in the wild.
Cecily Majerus

California Sea Lion